Sooo, having made the My Handmade Wardrobe page I quickly realised that dresses are the last thing a girl like me needs to work on in her sewing plans. And so, I have decided to work on putting together some simple separates to get me through the spring and into the summer. Also, due to my new obsession with the Great British Sewing Bee I have become preoccupied with beautiful seam finishes and such beautiful garment interiors you could wear clothes inside out (nearly). So check some of my French seams and bias bound facing down the page...
I picked up the charming Simplicity 1693 in the half price sale (woop)
Although, as usual the photography is pretty awful, it is a damn sight better than usual.
I decided to make view E using some burgundy polka dot cotton I had left over from a patchwork project many moons ago. It was a lovely, simple pattern to follow and I really like the loose fit and dipped hem at the back.
Choose to finish the hem and armholes with peach bias binding. A cheap project which uses a tiny amount of fabric and requires no pattern alterations due to the lovely loose fit, what's not to like! Well, I guess you can judge that for yourself...
Attempting straight top stitching...
Check out that French seam!
I then tried my hand at view D, again another Peter Pan collar (its an obsession...) Although I found the sleeves to be truly hideous and gave the blouse more flounce than is ever necessary. So I swiftly ripped these out and replaced them with a (sleeveless) bias binding trim. The fit of this view is equally pleasing and simple to fit, loose but not billowing (bar the sleeves) so flattering on hot days I hope! I used a pretty printed cotton from Fabricland, costs £3.50 a metre or thereabouts, and I needed less than a whole metre for this top.
This print reminds me of the plates we had when I was small

This last blouse is made from some pretty polka dotty fabric I bought on the market at Bury St Edmunds when visiting my Ma and Pa. I decided to navigate away from Peter Pan collars (sigh) for a little while and went for a pattern I have had for ages, made the dress but never the blouse, Simplicity 2215, a Cynthia Rowley pattern.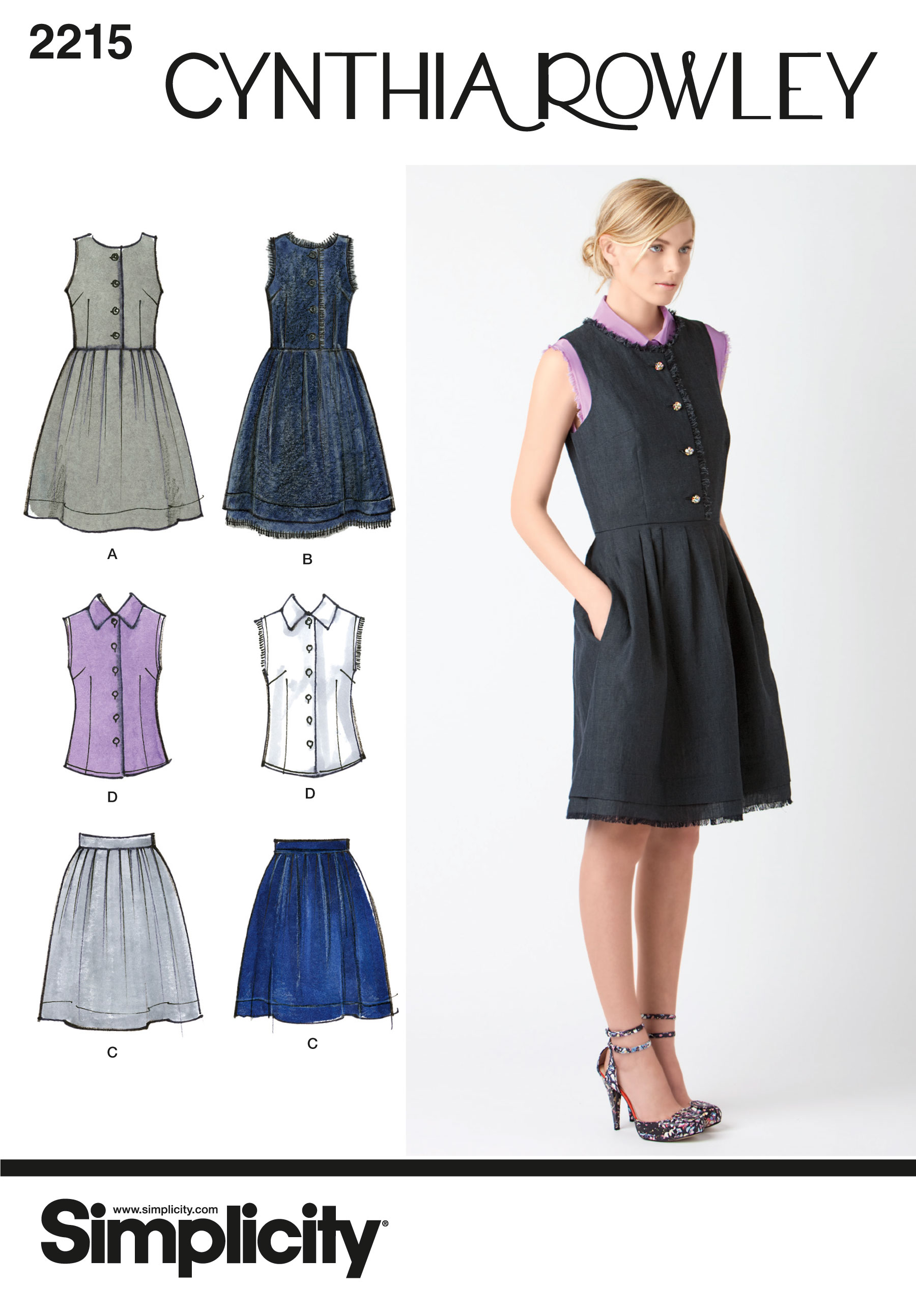 Overall I am pleased, although the pointy collar turned out a little more 'Saturday Night Fever' than I intended. My passion for white stiff collars will lessen eventually, surely? I chickened out of all those button holes by using press studs covered with faux buttons, but I think the look is still cute. And check out the bound edges on that front facing! #proud :)
Fake buttons. I won't tell if you don't.
French seams and bound edges, drool...
Blouse in picnic-action one sunny Sunday!
So I guess now all I need are some bottoms to wear them with! Watch this space...