I have been busy fabric shopping today and, thanks to the torrential and incessant rain, have found the time to cut out my new floral spring coat, Burda 7072!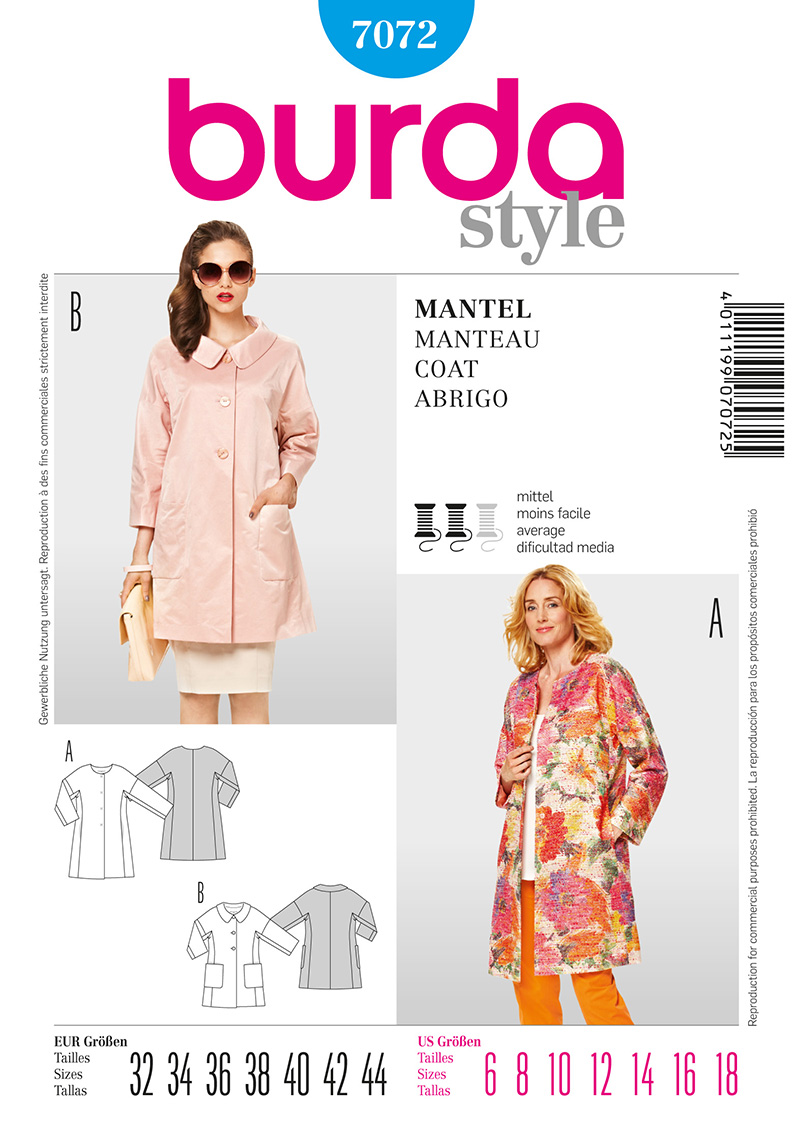 I chose this pattern as I love the swingy 60's vibe and will be making view B, with the cute collar and patch pockets.
The floral cotton will be for the outside and the pink polka dots for the lining. They are both from Fabricland and cost the princely sum of £2.29 per metre. In total the fabrics for this project set me back £10.30, so I am pretty pleased with my finds :)
I fell in love with the floral fabric the moment I saw it, a couple of weeks ago on my last Fabricland trip, and have been mulling over what would be the best use for it, and I hope I have found it!
Watch this space for the work in progress...